Annual Marketing Review (AMR)
Strategic and Tactical Planning for the Year Ahead
Review Your Marketing Plans
Review your business goals, marketing campaigns, channels and plans for the year ahead.
Download our simple checklist PDF to get started.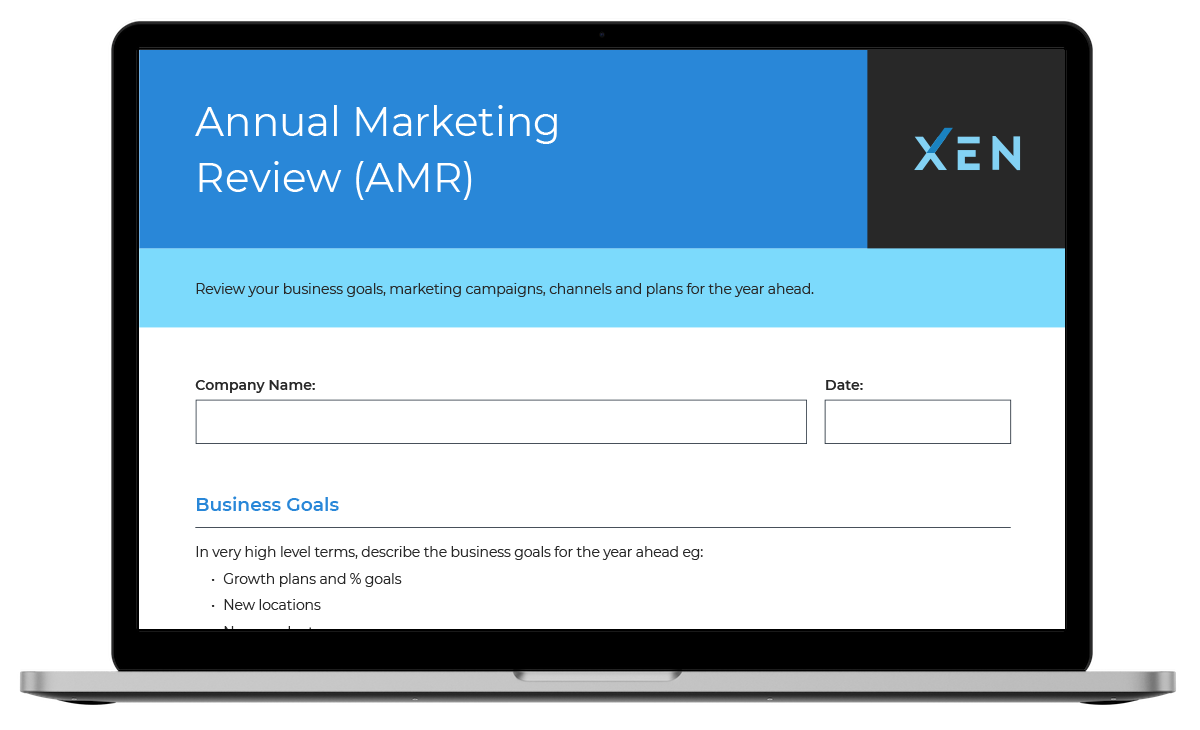 Watch an Overview of the AMR Process:
Your business goals for the year ahead in very high level terms:
Growth plans and % goals

New locations

New products

New services

New audiences
General campaign ideas for the year ahead eg:
'awareness campaign to promote our new XXX product' or

'campaign to introduce us to a new audience/market of YYY' or

'new brand unveiling' or

'retention campaign to grow revenue per existing customer'
Audiences/Personas
(eg Are your personas up-to-date)
Topics
(eg Are there new content approaches you'd like to discuss and plan for the year)
Formats
(eg Are there new formats you'd like to work on eg video, podcast, infographic, etc)
What stages of the lifecycle are working well and what needs work. (ie how do we best 'solve for the problem'?)
Example: Do you have a traffic problem? Do you have a leads problem? Do you have a sales problem?
Are your current reports and dashboards delivering the visibility you need?
(What extra reporting is required - what can be removed)
Review your promotion channels (eg advertising, social, partner sites) to clarify the focus.
Review which channels to focus on, which to reduce, and which new ones to test.
Get a sense of your top level budgets (approx monthly) for:
Strategy and planning

Content creation

Campaign promotion (ad platforms, social)
Download the Annual Marketing Review PDF
Start reviewing and planning for the year ahead
We know HubSpot can be overwhelming.
We built the HubShots Framework so you don't have to make the same mistakes we did.