Using HubSpot to Grow Your Business
A series of strategy sessions to understand, decide and plan on the best way to Integrate HubSpot into your company to grow your business.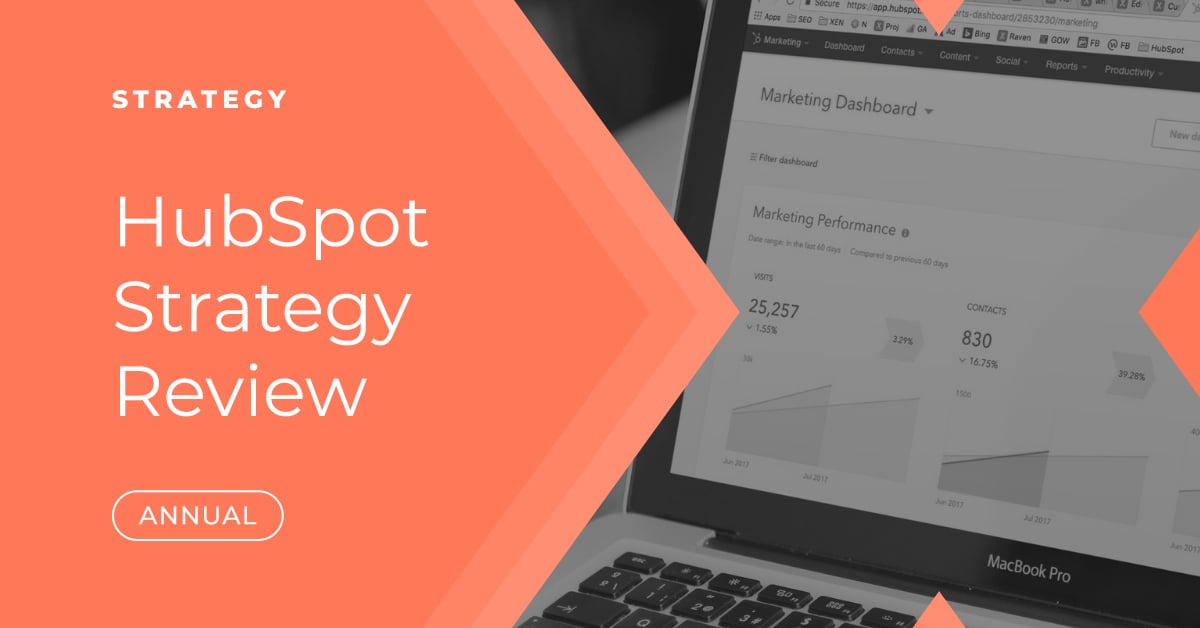 Format
Over the course of 3 session we work with you to understand your business goals and processes in order to best plan the optimal implementation of HubSpot throughout your company.
The sessions are conduct via zoom, typically 90 minutes to 2 hours in duration.
Outcomes
Clarity around business goals and priorities and an understanding of how and where HubSpot will help.
A clear plan on priorities for implementing HubSpot within your organisation, and the mix of strategy, implementation and training required in order to facilitate company change to accomodate the HubSpot platform.
What's Included?
The HubSpot Blueprint includes 3 zoom sessions with a HubSpot Certified senior strategist, experienced in your industry and business.
Plus, unlimited email followup and access to our entire HubSpot certified team for answering high level questions around HubSpot strategy.
What's NOT Included?
The HubSpot Blueprint does not include implementation or detailed review of your current portal. Review and implementation are available as separate services (eg see HubSpot HealthCheck and HubSpot Ignition)
What are the Benefits?
The benefits of a HubSpot Blueprint are primarily around setting the right course for your company's implementation of HubSpot.
It ensures you avoid starting down a path of HubSpot setup without the goals in mind, and potentially setting up processes that are short term and ultimately inefficient.
How much does the HubSpot Blueprint cost?
Please view our Pricing page for details on the costs for the HubSpot Blueprint.
Cost depends on your company complexity and which departments are included in the change to HubSpot.