Using AddEvent in HubSpot emails and landing pages
By XEN Systems
Published: Friday 18 March 2022 | Last updated: Saturday 19 March 2022
What is AddEvent?
AddEvent is a calendar and event tool that allows you to easily share your events and calendars using AddEvent's add-to-calendar buttons, embeddable widget, RSVP, and subscriber tool.
Read through as we walk you through how to use this intuitive tool.
Firstly, you must create your event at AddEvent. You may need to signup and choose your plan. You may select a FREE plan for starters. Here is a quick guide:
You can then share your event to various platforms using the different options:
Share it as a page link.
This link you could share in your social posts, or a simple link in your email.

The link will go to a page similar as this



Share it as a calendar link (icons)
You may use this as links at the bottom of your Event Confirmation emails, so guests can easily select and choose their email/ calendar client and mark that event in their calendars.

Add to calendar as a button
This is another way of adding links to your email, but instead showing as icons as shown in No.2, it is showing as a button

Another way is sharing direct links to .ics files

Embed event details on your page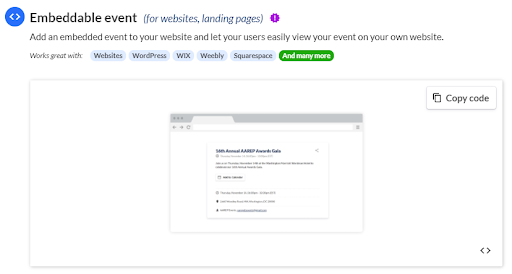 Once the event is set up in AddEvent, you can then select among the shareable options in the AddEvent, and then copy + paste the code on the section of your landing page or email where you want it to show.

However, their might be email platforms that are unable to display links correctly. A workaround for this is just to insert the icons as images in your email template and copy the "Direct Links" for each email provider and paste it as links for those images.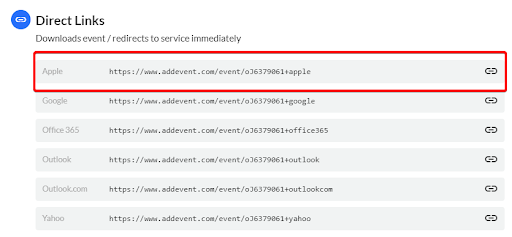 Hope this article was helpful to you. For more marketing tips, tricks, and strategies, feel free to check out our Blogs here.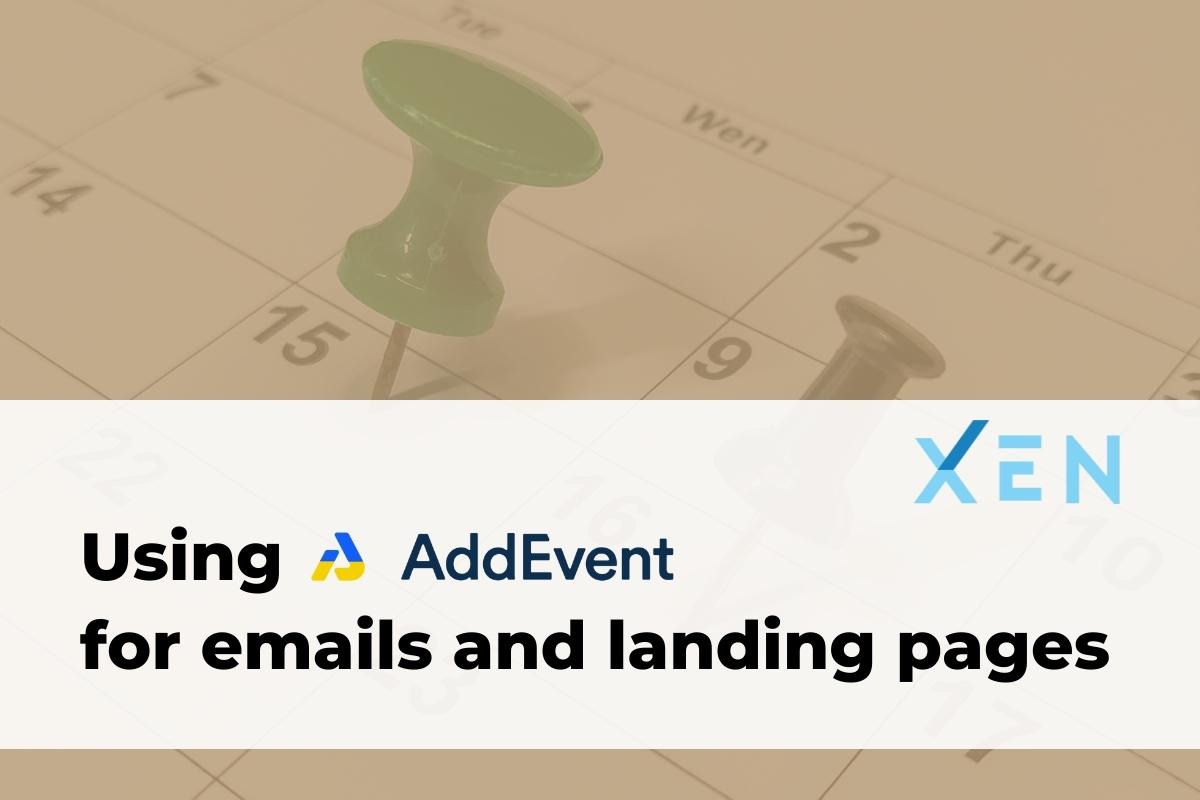 Published: Friday 18 March 2022 | Last updated: Saturday 19 March 2022