What is Email Deliverability and Why It Matters
Published: Monday 13 July 2020 | Last updated: Monday 13 July 2020
Your email deliverability strategy plays a huge role in the success of your email marketing. But why is it so important and what exactly is email deliverability?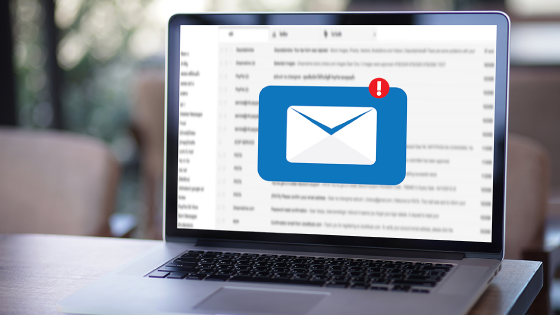 Email deliverability is defined as the measurement and understanding of how successful a sender is at getting their marketing email into people's inboxes.
Deliverability is different delivery. Delivery refers to whether or not a receiver accepts your email. Can the message be accepted in the first place? Does the email address you are sending to exist?
And deliverability is focused on where that message lands, in the inbox, in spam folders and understanding how successful you are getting into the inbox itself.
Being able to identify trends in your email deliverability metrics (like opens, clicks, bounces, and unsubscribe spam reports), and having a framework to pivot your strategy based on who the trends are affecting is essential to a healthy email deliverability strategy.
Every email you send gives you and your business more data to use to improve the next send. In this way, your email deliverability can be your guide to continuing to grow your business through your email marketing.
To be successful with your email marketing, you need to build trust with the people receiving your emails. To build trust, you need to provide value. And to provide value, you need to know how your emails are performing.
Think about your emails like a funnel: if you don't get into the inbox, you won't get the open. If you don't get the open, you won't get the click. If you don't get the click, then building trust and creating a long-lasting customer relationship is looking less and less likely. It all starts with getting into the inbox and, in turn, improving your email deliverability.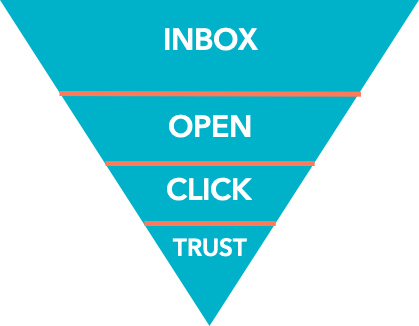 This is why email deliverability is important to helping you grow your business. And if you can't deliver your emails, then the value, the revenue, and the relationships you built will be lost.
You may be asking yourself, but what will happen if I don't focus on email deliverability? As a marketer, there is a lot that I am working on, what is so important about email deliverability?
Understanding the information from your email deliverability will help you build trust you need to create lasting relationships with your contacts.
In the email world, past performance does influence future results. Those contacts who were engaging with your emails will not even see the emails in their inbox.
It comes down to the reputation that you are creating. If your past performance continues to show that you are sending to people that are not engaging, then it will continue to negatively impact future sends.
And this is where graymail comes into play in your email marketing.
Graymail is email you technically opted in to receive but don't really want.
Graymail is kind of like spam's risk-taking but law-abiding cousin. It's not against the law like spam is, but it's also not as pure as spam's straight-edged cousin "ham" (which is apparently what they call email that people actually want to receive).
Here's an example: Let's say you signed up for an ecommerce website's email list because doing so got you a 15% off coupon for a hat you bought for your sister as a birthday gift. But you're not into wearing hats yourself, and now you're getting emails from them that don't interest you.
That's one type of graymail. It's not considered spam because you signed up for it, but you're still not likely to engage with it.
Including an email deliverability strategy into your larger email marketing strategy will help you get the full picture of what is happening with the marketing emails you're sending and help you understand the value you are providing.
In the past, email deliverability may have sounded like a scary term to be avoided, but it is essential to the growth of your email marketing efforts and to the growth of the people you are sending emails to.
How to improve your business's email deliverability
We're going to break down an email deliverability strategy into two key parts:
What you can do before you send the email.
What you can do after you send the email.
What you can do before you send the email.
Before you hit send, you want to do a few things:
Collect consent
Create contact lists
Analyse email engagement
1. Collecting consent
In the email world, consent can be defined as any time you collect verifiable permission from an email recipient to send them email. Your email recipients must take an action, like filling out a form and giving consent by selecting a checkbox, to grant consent to you and your business.
By collecting verifiable permission from your contacts, you're building a good foundation for your email deliverability strategy and, in turn, building the trust you need to create lasting relationships with your contacts.
For example, if you bought a list or enriched one to obtain new email addresses, you do not have permission to send emails to them. You cannot purchase consent or permission. Consent must be given freely by the contact to your business.
Purchasing a list is not an option when it comes to building trust and obtaining consent from your contacts. Just don't do this.
Instead, collect consent where your contacts are freely giving it to your business. Asking your website visitors to fill out a form, for example, is a great way to obtain consent from them.
2. Creating contact lists
To do this correctly look through the different lenses through which you can analyse the contacts you're building trust with.
This means looking at your contact lists with three things in mind:
Sources
Permissions
Expectations
The first is the source. Before sending an email to your contact list, you need to take a close look at how people actually got onto that list. What is their source? What action did they take to get onto your list? Was it traffic being driven from your blog or even pillar pages? Or have they been in your CRM for a while and not engaged?
The source of your contacts helps you determine if you should be sending to them. If you can't determine their source then it might indicate you will not have permission to send them, which brings us to our next step: permissions.
Do you, or does someone at your company, actually have permission to send to the contacts on the list? And what type of permission did your contacts give you? Did you actually ask them for permission to send marketing email to them?
Having permission is the key to building trust, because you're being straightforward and honest with the people you are emailing. You are asking for permission, not assuming it.
Under the General Data Protection Regulation, this permission and consent is the key to being compliant but also to developing trust that will earn you the right to process and communicate people's information.
Think about how and where you ask for permission. Where can someone tell you that they want to receive your emails and decide on the type of emails they wish to receive? Where are you giving them those options?
This could be on the forms your contacts fill out, or by calling out the preferences link in the footer of your emails so they can update their email preferences at any time.
How you're asking for permission and how you're logging that permission will be your fuel to continually building and maintaining trust and the permission to send to your contacts.
If you buy a list, you should assume you're not the only one who bought those contacts. As a result, you're often grouped together with other senders buying lists. Guess where you're all being grouped together? The junk folder.
Any email marketing vendor worth their salt will not allow you to send to a purchased list via their email software, including HubSpot and many, many others.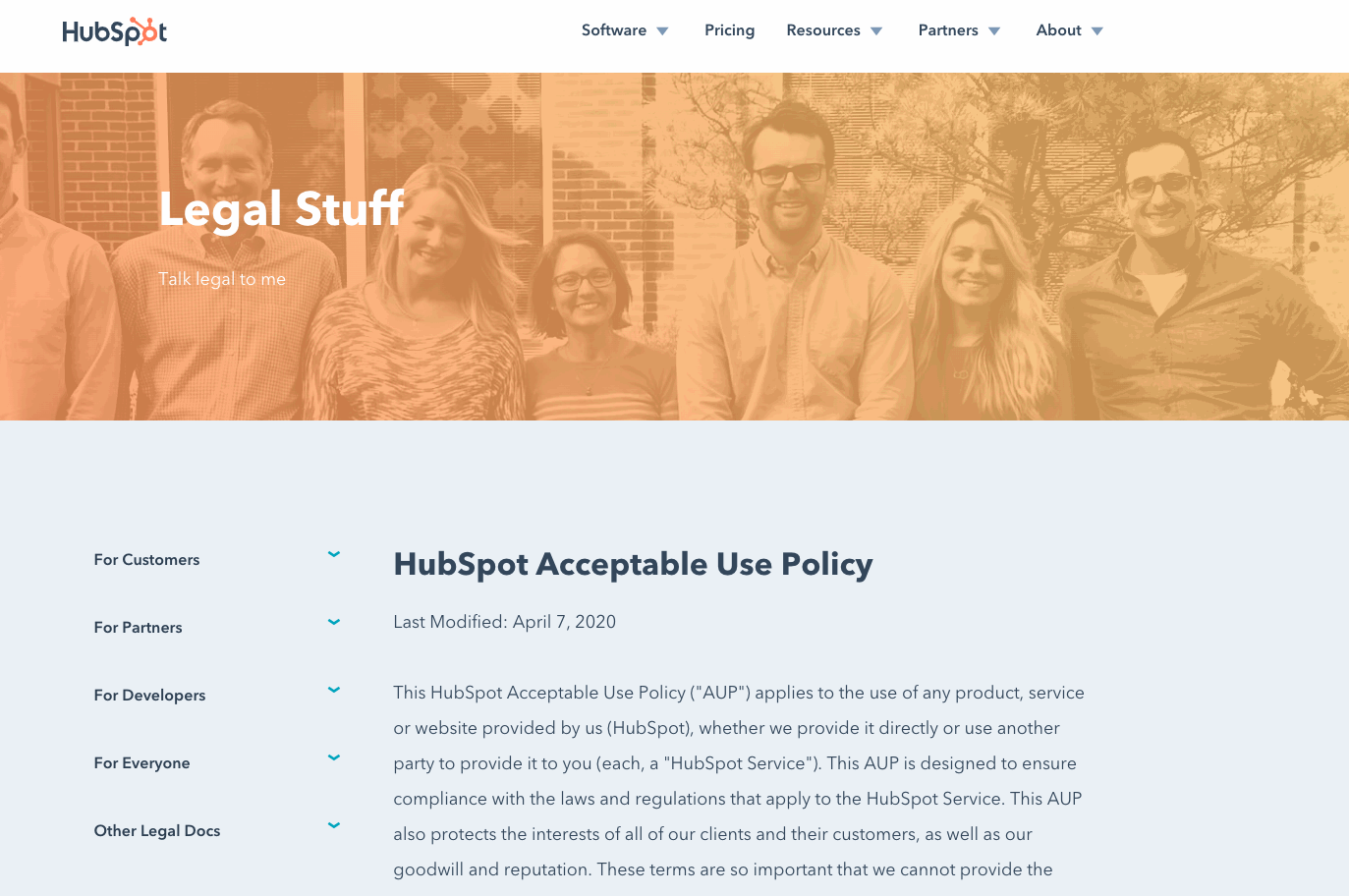 Keep in mind that your email marketing strategy is a long game, and you and your business are worth it. Do not throw away the reputation you are building by chasing after easy customers: they don't exist.
So before sending an email, ask yourself:
Do I feel good about the source of this list?
If someone complained directly to you and they said, "Hey, stop spamming me!" would you feel confident explaining how they provided consent to your company? This is where verifiable consent becomes extremely important. Would they believe your reasoning? Would your answer violate the terms of service of your email service provider?
If your answers make you feel uncertain, then go back to the start and look at the source of that list, confirming consent is the best practice so that you have verifiable permission to send them email.
Once you know the source of your email list and then ask for permission, there's one last piece that you will need to have before thinking about pressing send—setting expectations. What expectation was set about the content these contacts would receive or the frequency in which they would receive it?
Do the people on your list expect you to email them? Were you clear about the content you would be sending and the frequency in which you would send when they granted you permission? Have you taken extra care to remind them who you are, why they are getting this message, and when they granted you permission?
When you're trying to figure out why your emails aren't doing as well as they used to — why they aren't doing as well as you want them to, or as well as your manager expects them to — there's no room to settle. Hold yourself and your emails to a higher standard.
There is nothing more frustrating than getting an email in your inbox that makes you feel caught off-guard or confused about why you're receiving it in the first place. This is why setting expectations is an important lense through which to look at your contact lists.
For example, when reviewing your email performance metrics, you might determine that when an email send doesn't perform well, it might be because the content doesn't align with what they originally signed up for, or perhaps they're being sent more email than they expected. Setting expectations up front is a good place to start.
Take a look at the frequency and the value that your contacts are expecting. This is where your content strategy will help you build trust and provide value. Focus on sending content that your contacts expect and that will also provide value to them.
Let's review a story about how a company took their learnings from poor email deliverability and created actionable steps to win back the inbox.That company is Natera who specialises in genetic testing.
After experiencing disappointing open and click rates, Natera analysed what was happening on their email sends and set out with a new attitude in mind: Helping their community have the healthiest pregnancies possible.
Natera had a "problem" with spam, which actually led to a positive outcome. In their case, this meant a directional change in Natera's marketing strategy.
They used a multi-step process to change the way they send email, including:
Focusing on a segment or source instead of the entire database.
Not sending to those who were no longer interested in their emails, which is observing permissions and respecting that these people no longer wanted mail.
Altering the language in the content itself, which is adjusting their content strategy to better meet the content or frequency expectations of their subscribers.
Shifting to user-focused content that builds relationships and trust.
Educating internal teams on how everyone should be focused on this strategy.
Here's a quote directly from Natera on winning back the inbox:
The goal is to build trust with customers and provide them with useful information they couldn't get anywhere else. The development of highly personalized nurture campaigns will help you serve up helpful, relevant content based on where the customer is in their personal journey.
These are the three ways that you want to evaluate your email list through: sources, permissions, and expectations.
3. Analyse email engagement
Trust is fundamental to any relationship, and your company's relationship with your contacts is no different.
When evaluating how your emails are performing, you'll analyse how your contacts are engaging with you. This comes down to how much they're trusting you and how much you're respecting that trust.
These are the elements that you will want to look at and explore before pressing send on an email:
Collecting consent
Creating contact lists
Analysing engagement
What you can do after you send the email
After you send an email, you need to look at the signals that your contacts are giving you. What happened during the send that you can learn from?
Your post-send metrics fall into two buckets:
Positive engagement—With positive engagement, you'll track opens, clicks and conversations started. You see this type of information on your post-send details on your email sends. Are people replying to your emails? Are they opening or clicking?
Negative engagement—With negative engagement, you'll track the contacts who bounced, contacts who churned, and list atrophy. You see this type of information on your post-send details on your email sends. Are people replying to your emails? Are they opening or clicking?
By paying attention to the trends you're seeing here, you'll understand how well you're engaging with people and what you can keep doing to engage with them.
Let's walk through how you will define what each group has in common and the next steps you can take from what you have learned about their commonality.
The first step is looking at the whole group of contacts that you send the email to and defining the origin of these contacts.
Where did they come from?
Was it a tradeshow, a form submission, or even an imported list from another event?
You're looking to see if the contacts' source created a positive or negative reaction to the email.
Looking at the source will lead you to confirming what type of opt-in consent you had on them.
When we look at opt-in, there are three levels:
When someone opts-in, they are taking an action saying yes you can communicate with me and process my data. This means you have opt-in. You can take it a step further and use a double-opt in mechanism to confirm that opt-in action and put the additional confirmation behind it to ensure you have verifiable permission in the future.
However, there is also opt-out, where someone is saying the opposite of this. They do not wish to receive emails from you. Or there's a third neutral status where they have not taken an action to confirm or deny their opt-in.
Answering these types of questions will give you a better idea of what occurred in the email.
When in doubt, confirming that you have their permission to send them email is the best practice.
Then you can take this relationship one step further by aligning with what they expected to receive from you and your business. This means sending them targeted and relevant information.
It's one thing to provide your contacts with an email that you have permission to send them, but sending what they expect to receive and thus what provides value will be where your relationship with them can really grow.
Take, for example, when you sign up for a monthly blog update but start receiving emails on a weekly or even a daily basis. It's not what you expected, and you can lose trust in the business that is sending these emails to you.
Expectations can be a powerful thing, and when set properly, they can help you grow your business.
These common threads will help you understand the areas you need to focus on moving forward, then, your next steps are applying what you learned to the next email send, to the next set of contacts, and with a renewed sense of building trust. This is how you can take control of an email deliverability strategy for your business and take actionable steps to improve on each email you send.
If you want to learn about email deliverability in more depth, HubSpot Academy's Email Marketing Certification includes a lesson on this topic, amongst many other things.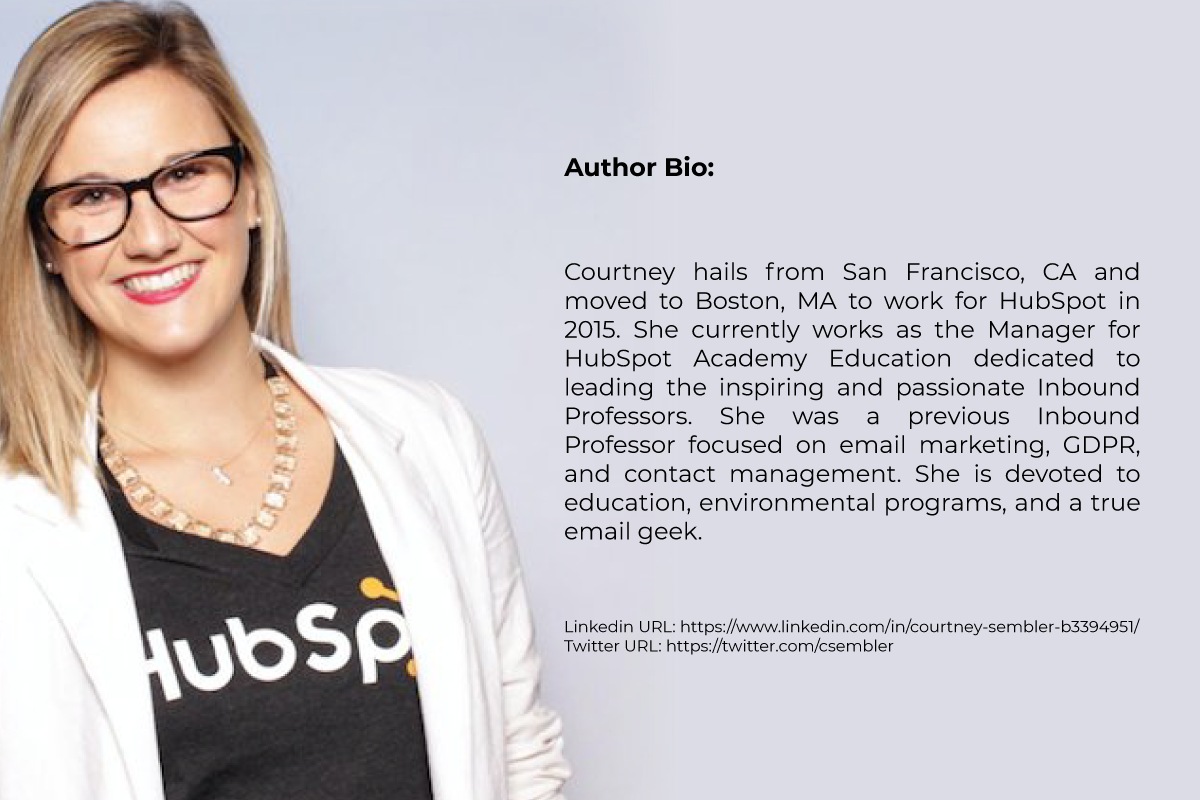 Connect with Courtney Sembler on LinkedIn and Twitter.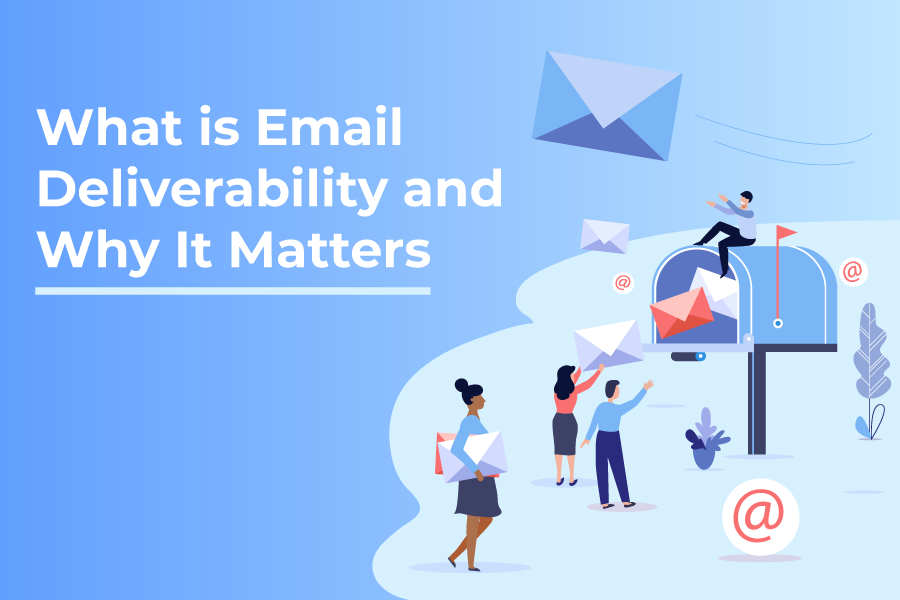 Published: Monday 13 July 2020 | Last updated: Monday 13 July 2020