Effective Positioning Of Your Brand Or Business On Social Media
Published: Thursday 26 April 2018 | Last updated: Friday 03 July 2020
In today's fast-paced and competitive business world, you may have to ask yourself as a digital marketing manager – "is your brand or business reaching the right people on the right platforms? Are these people getting value from your marketing strategy? Are they ultimately becoming loyal customers or official brand ambassadors?"
As a marketing manager or business owner, there is no doubt that you have some idea of the effort it takes to maintain a solid presence on different social media platforms. Marketing through social media is all about engagement and whether or not your content drives a prospective lead to sign up to your newsletter or purchase your product.
Creating buzz and conversations among your audience means that you are able to pique their curiosity. If these people buy, use and share their experiences about your product or service, then it was a meaningful engagement and good ROI for your business.
If you're not hitting your targets with your social marketing strategy, there may be some things that you need to analyse and re-work. Are you targeting the right people for your product or brand? How do you position your brand or business on different social media platforms? Are you hitting the right demographics regarding your marketing campaign?
Let's look at some social media statistics from a new survey by the Pew Research Center. We've pulled out the key takeaways from the survey - use them to inform your social media marketing strategies.
The Stats On Social Media Use for 2018
The favourite platforms of American adults are Facebook (68%) and YouTube (73%). ¾ of U.S adult Facebook users visit their account daily.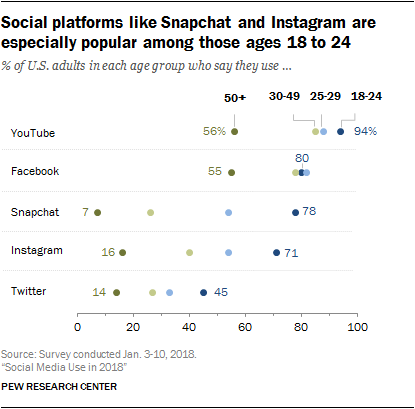 Younger Americans between the ages of 18 to 24 use a variety of platforms and frequently use them to interact with others in their age group. 78% of these youngsters use Snapchat and 71% of the age group visits the site multiple times a day. Also, 71% of this age group use Instagram and 45% use twitter. 94% within this age bracket access YouTube - proving it to be a standout social platform in this study.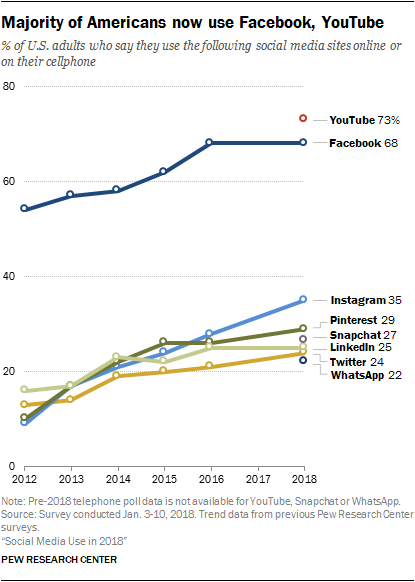 With the exception of people surveyed 65 years and older, the survey shows that Facebook is the preferred social media platform of Americans across a wide range of demographic groups. Although Facebook has a strong foothold for American social media users, there are certain subsets that have carved out their own unique statistics in social media use. Some examples include:
Pinterest appeals more to women with 41% saying they use the site as compared to just 16% of men.
LinkedIn is used primarily by college graduates, degree holders and high income earners.
WhatsApp is most popular in Latin America and for 49% of American Hispanics in the U.S.
The survey results also show that many Americans have multiple social media accounts and access them on a regular basis. Most survey respondents use three of the popular social media platforms in the list below. Younger demographics (18-29 year olds) use the most platforms out of all other age groups.
Overlap in social platform use can be an important factor for social media marketing. For example, 95% of Instagram users access YouTube regularly and 91% of them use Facebook.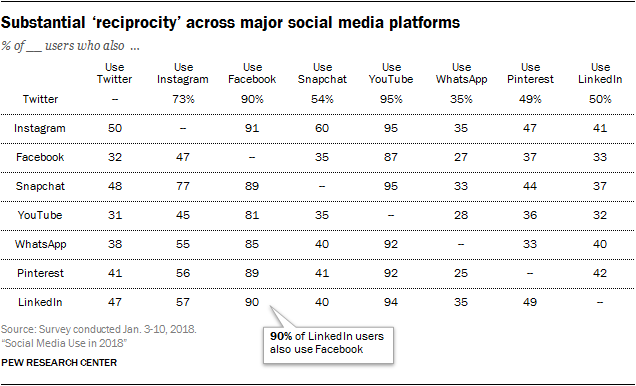 With these numbers, you will now be able to leverage your social media marketing strategy and effectively position your brand or business to the social platform(s) with the most users and chances for engagement.
Brand Positioning Defined
Brand positioning is defined as how you want your business or brand to be perceived in the eyes of your stakeholders, the value you give to your customers, identifying your core target and the specific needs that your brand or business can fulfill. Effective brand positioning across multiple social media platforms is what sets successful businesses apart from competitors.
Positioning Your Brand in Social Media
With the statistics we outlined above, you will now have an idea of which social media platforms you could take advantage of for your business.
To achieve good brand positioning on social media you need to:
#1 Use The Social Media Platform(s) Your Target Market Uses
This is basic knowledge in marketing. Go to a social media platform where your product or service will be appreciated and where it can be useful to as many people as possible. You don't want to promote premium steaks to a vegan social media account or promote the vegan lifestyle to group page of hardcore barbecue lovers.
If your target market is young adults for example, go to Facebook, Instagram and Snapchat. If your target are adults, Facebook and YouTube are your channels. If you want to build your professional network and work contacts, LinkedIn or UpWork is the place to be. If you're into crafts, home design, recipes and other home improvement projects, Pinterest is one of your platforms.
Remember, position yourself on a social media account where you can create the most engagement for your type of content.
#2 Promote Your Brand On Social Media Accounts That You Can Actually Manage
You want to have a solid presence on social media. In order to do this you should be able to provide useful and relevant content in a timely and regular manner. Doing this for even just one platform takes time and effort. So, it's logical to have a few social media accounts that you can manage properly than having accounts on all social media platforms where your attention is divided and not focused on promoting for each individual channel.
#3 Provide Value And Content
Social media users today want to get value from brands by getting relevant, useful and educational content that they can save and share with other people. Knowing what is important and appropriate for your target audience will create engagement and brand awareness. Your content should also be customised and at the same time, have a uniform feel across the social media channels for your brand positioning. Uploaded content should be informative as well as entertaining. If your target market finds your content valuable, informative and educational, they will not hesitate to share it over their social media accounts which can give your brand a wider reach.
#4 Act The Way Your Target Market Expects
Your brand should understand your target niche across the different social media platforms. Know the common terms and jargon your customers use. If your target market are younger adults, at least be knowledgeable about the words they use or possibly the latest trends they are talking about in relation to your product.
Effective positioning in social media should support and reinforce the brand image you want to promote. Every communication that you have with your target market will have a big impact on your brand perception, so every post, share or reply across your social media accounts should provide value and engagement for your audience.
* The survey is based on telephone interviews that were conducted January 3-10, 2018 in a national sample of 2,002 adults, 18 years and older, all living in the United States of America.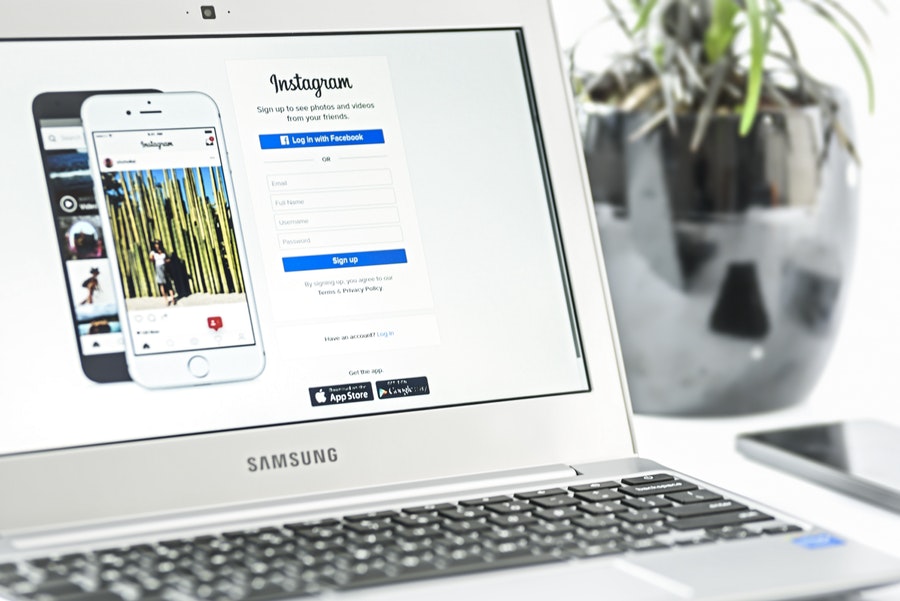 Published: Thursday 26 April 2018 | Last updated: Friday 03 July 2020